Philly Bloke – It's an Identity, a Way of Life
It's never ending, not something we can quantify. It's a constant pursuit of learning and getting better. Along the pursuit, making a positive movement and difference towards bettering the lives of others, the people around us and yourself, represent what I call a Philly Bloke. How to accomplish this is a challenge, but with the right direction and focus we will be achieving small successes every day. Your Style, Your Character and your Will, own it because no one else can.
At Philly Bloke we understand that the studio experience is just as important as the cut. We bring together talent, experience, style, and service in a unique environment for the modern man.
---
Meet the Philly Bloke Team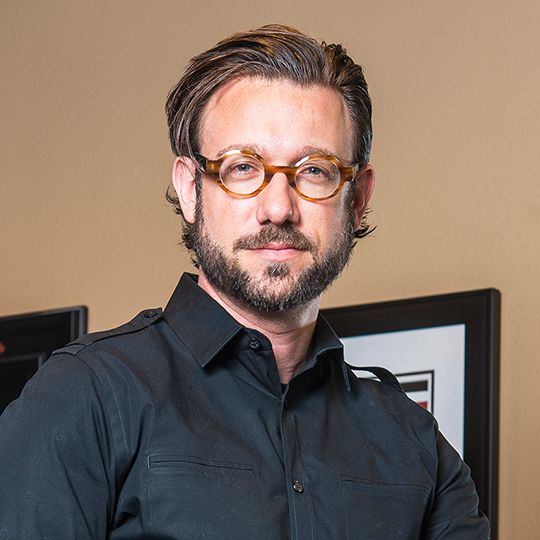 Eric DeBella
Owner
My passion for this industry continues to grow as my training is extensive with such companies as Vidal Sassoon, Oribe, Toni & Guy, Tigi Academy, Bumble & Bumble, Arrojo, Reuzel and V76 by Vaughn. Also extensive training other industry professionals as a Network Educator. I bring my experience and passion to Philly Bloke with my vision being to create a place where the modern man can kick back and relax, knowing he is going to have an excellent experience.
I love the detail that men's grooming entails and for that reason, my attention to detail is my first and top priority. I am here for you, the client, who wants to look and feel their best. The classics will always transcend the times which I feel are my go-to styles. From James Dean, Cash and Dylan I love it all so whatever suits you I'm willing to help create the essence of what I call a Philly Bloke.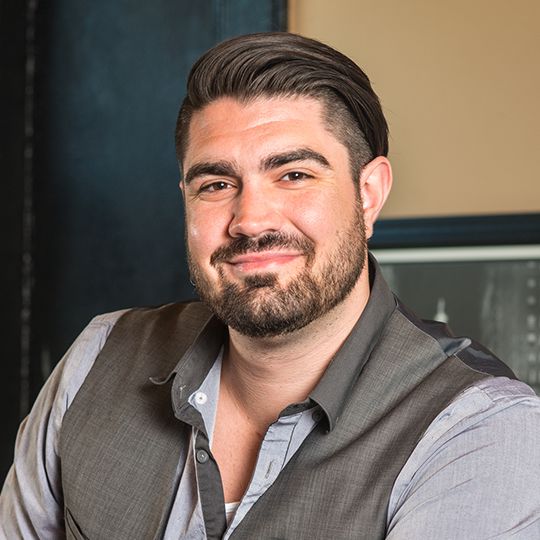 Brandon
Senior Stylist
There has always been something that intrigued me about a Barber Shop. I think it's the conversations and the lasting relationships that are built. So I decided to follow my passion and make a career of it, which brings me to Philly Bloke. I strive for complete excellence and will do what I can, whoever is in my chair, to put a smile on their face knowing they look and feel better about themselves. I have traveled for extensive training to further my knowledge and craft at companies such as V76 by Vaughn, Vidal Sassoon, Arrojo and Reuzel.
I specialize in clipper fades, shape ups with the razor and also scissor work. I look forward to the opportunity to make a difference.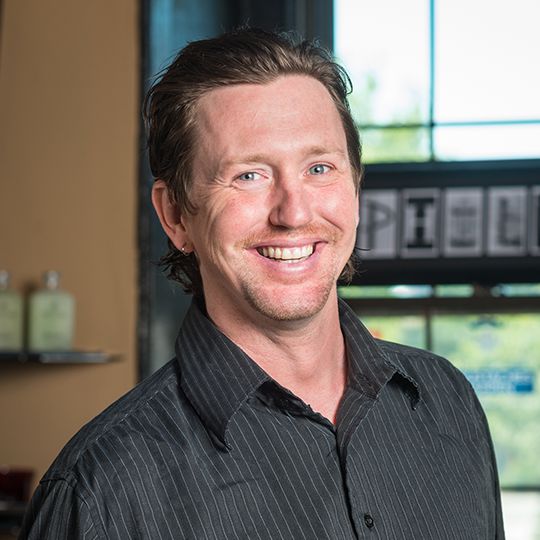 Cory
Senior Stylist
I learned at an early age that I had a natural talent for art and an eye for detail. Art has been a big part of my life including music. I'm a drummer and I grew up around music. I started training to cut hair at a young age and it has been a passion of mine ever since! I have traveled for extensive training to further my knowledge and craft at companies such as V76 by Vaughn, Arrojo, Reuzel and Tigi Academy in Soho, NYC. In my free time, I am an avid Poker player.
I continue to strive to grow my skills and polish my techniques. I look forward to the opportunity to provide my customers the best quality service possible.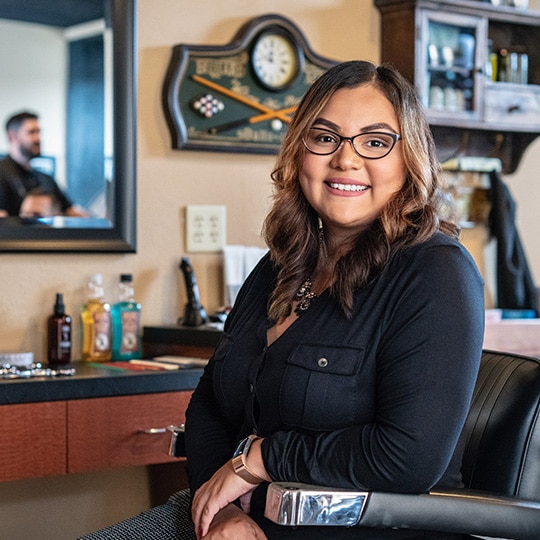 Nancy
Stylist
My true passion is in men's grooming, as the attention to detail that a men's haircut requires is what I love. In my eyes it's more than just a haircut, it's about building lasting relationships. I was in the Navy as my work ethic and passion will show in your experience. I look forward to the opportunity in serving my clients with superior service that will assist in making you look and feel your best.
---
Activism & Local Community Support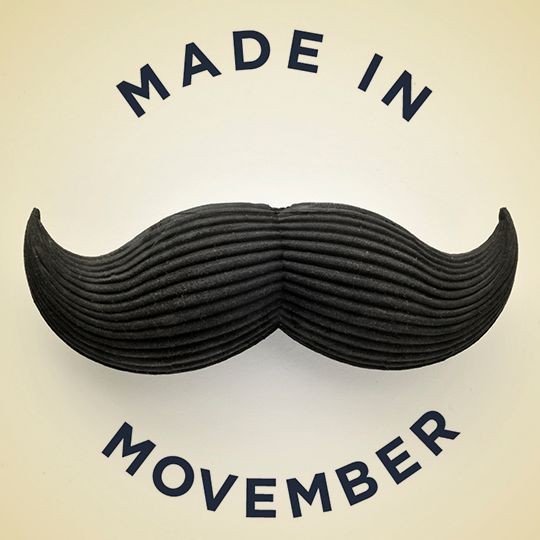 Movember
During November each year, Movember is responsible for the sprouting of mustaches on thousands of men's faces, in the US and around the world. With their Mo's, these men raise vital awareness and funds for men's health issues, specifically prostate and testicular cancer initiatives.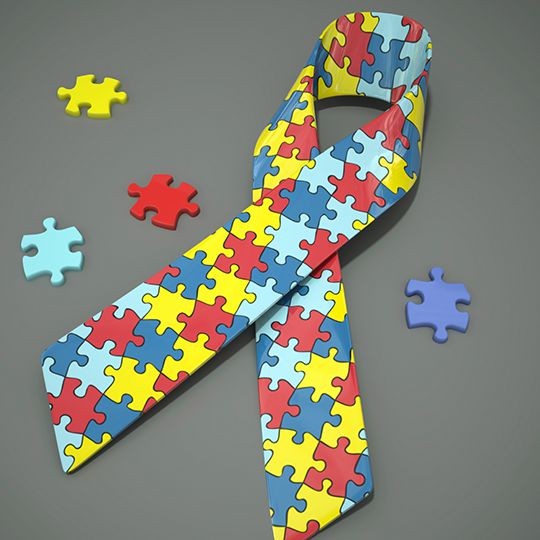 The Autism Society
The Autism Society exists to improve the lives of all affected by autism through education, advocacy, services, research and support. Each year, people with autism, families, and professionals volunteer to help the Autism Society achieve its mission of improving the lives of all those affected by autism.
---
What Our Customers are Saying
---
Matt — "a new lid each time I visit"
Simply amazing! Never thought a 'MAN SALON' existed, despite my long search. Where else can you shoot the breeze with a cool dude, get a personalized hour long session, watch ESPN, listen to cool tunes, grab a Heineken and just CHILL. Sit in the chair and let Eric do his thing. Sure, you can lend guidance, but I never knew what to say in the past. Now, I let the master craft a new lid each time I visit.
Kevin — "best shop I've ever visited"
Eric is something special. I've had my hair cut a number of times at Philly Bloke and left completely happy each time. The shop is modern, clean, and the ability to schedule appointments via the PhillyBloke.com web site makes Philly Bloke the best shop I've ever visited — hands down.
Michael — "talking Philly Bloke up to all my friends"
I've been talking Philly Bloke up to all my friends! I used to go to a barber shop in Philadelphia which was rated in the top five in the country (by Playboy magazine). Not only has Philly Bloke exceeded the service as my previous barber shop, it has severely exceeded my expectations!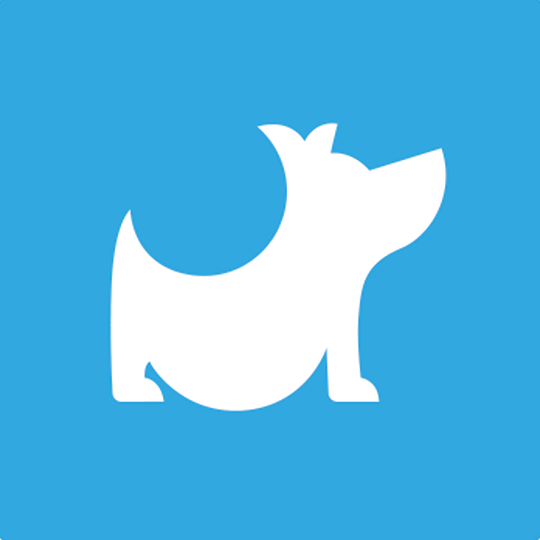 Get Rewards
Earn points every time you visit Philly Bloke
---
Gift Cards
From you to your favorite Bloke. Gift cards are now available for purchase at the studio and online. It's easier than ever to treat your favorite modern man.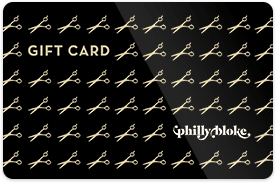 ---